When you start your own business it takes a lot of time and effort to raise your product's visibility. One of the best marketing tools a company can have is a responsive website. There is no need to hire a fancy web design agency to develop an expensive website: you can use online DIY website builders without any knowledge of coding. To make a successful website here is what you need to consider:
1. What is the purpose of my website? What function will your website perform – will it be an information source, a community, a market research tool, an e-commerce site, a brand promotion site, or something else? This will determine all your further decisions.
2. Who is my target audience? There aren't many brands that can afford to target everyone. To be efficient and compete with bigger companies you should concentrate on your target market. Keep your customer in mind during the design stage - learn about purchaser demands to maintain a user-friendly website.
3. How much does the website cost? Find out the cost of a website's domain, hosting and maintenance. SiteSupra's updated packages can be found here.
4. How much time do I need? Website owners frequently experience problems soon after their site is launched. You should allocate a certain amount of time for the website's maintenance: depending on the type of business, this might be a few minutes a month or several hours a day.
5. How to designate my business? Follow our advice on how to choose a name for your business: brainstorm five words; make them easy to type and to remember; make the name as short as possible; avoid special signs and numbers. And remember to avoid copyright infringements.
6. How to include images? If you decide to use photographs, consider whether you will take them yourself, ask for someone's help, or purchase stock images. If you are going to buy images you should study carefully the terms, conditions, prices and quality.
7. How to choose a colour? Colours play an important role in our lives. Make your customers take your website seriously - explore each colour's connotations, find the most suitable one, create a colour scheme and stick to it.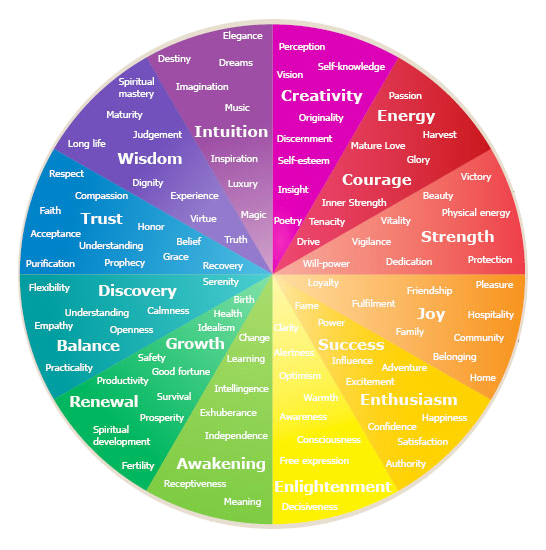 Image: Emotional and Psychological Meaning of Colours
8. How to evaluate my efforts? Will you gauge your success by e-commerce conversations, time spent on the site per visit, or number of new subscribers? Before launching a website, establish the qualities and metrics that you will measure to conclude whether you have reached your goals, and when more effort is needed per day, week, month or year.
Share your ideas with us - what issues are you considering before creating your website?