Ah good old 90's! Do you remember those days when every website was coded in a notepad file named main.html? In the early 1990s, tech insiders are talking about the Internet - a network of networks that has the power to connect computers all over the world.
1994
Microsoft 1994
In 1994, there were just a few thousand websites on the internet. HTML was still new, and the concept of web publishing was still embryonic. It was the year that Microsoft launched its own website. In 1995, Bill Gates delivered a memo titled "The Internet Tidal Wave," and declared the Internet as "the most important development since the advent of the PC."
In the summer of 1995, the first version of Internet Explorer was released. The browser joined those already vying for space on the World Wide Web.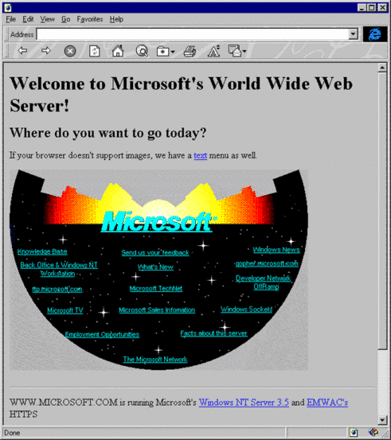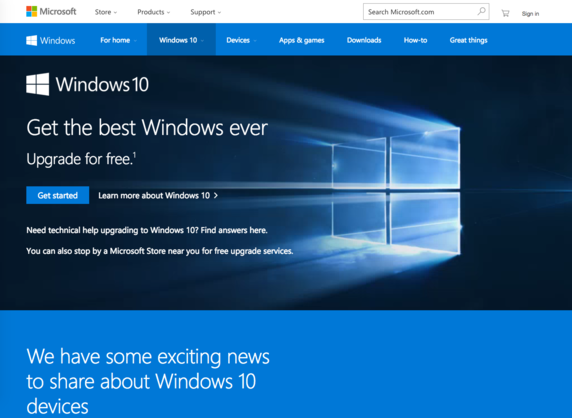 Telegraph.co.uk 1994

The Telegraph website was launched under the name electronic telegraph at midday on 15 November 1994 at the headquarters of The Daily Telegraph. It was Europe's first daily web-based newspaper. Initially the site published only the top stories from the print edition of the newspaper. The website, hosted on a Sun Microsystems Sparc 20 server and connected via a 64 kbit/s leased line from Demon Internet, was edited by Ben Rooney.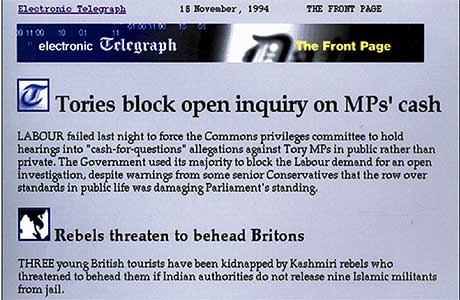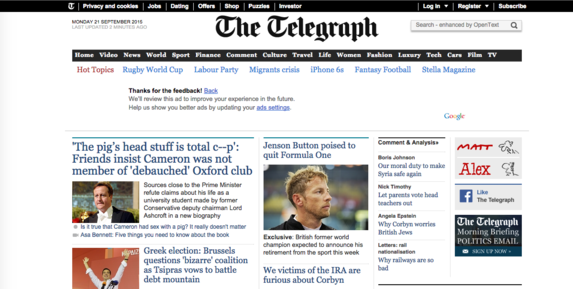 1995
The New York Times 1995
While the history of the print publication dates back to 1851, its website only traces back to 1995. As you can see, the interface features a smaller webpage and only one photo, as opposed to the much larger and photo-heavy site we visit today.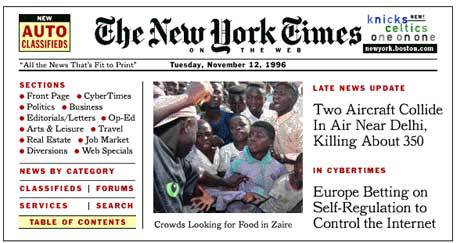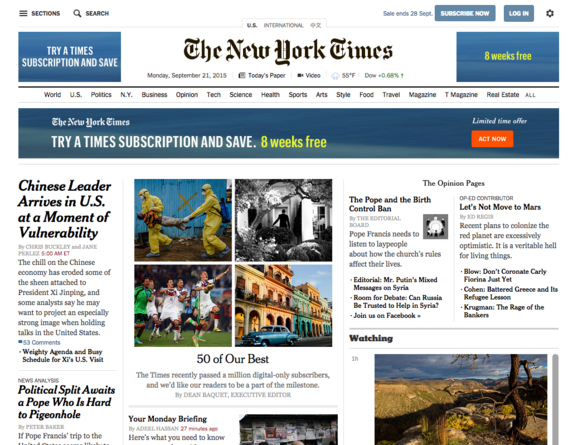 Pizza Hut 1995
Pizza Hut became first national chain to offer pizza delivery ordering on the internet.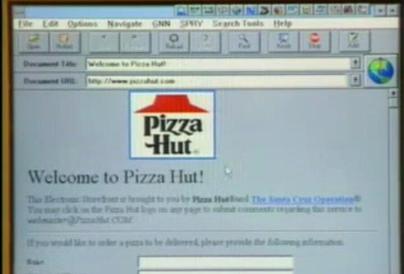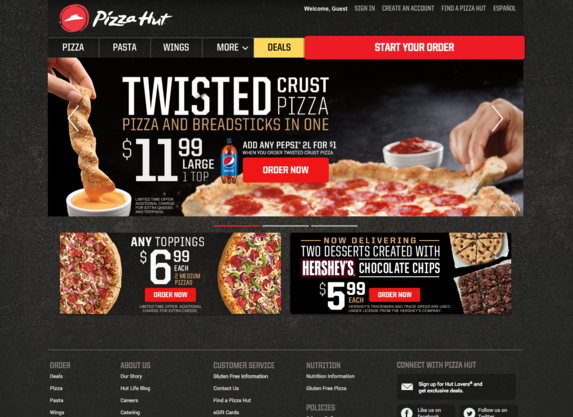 Amazon 1995
The mecca of online shopping can trace its roots back to 1995, when it was primarily an online bookstore. Jeffrey Bezos named the site after the Amazon River. The original site contained small text and icons, which still informs its most recent design.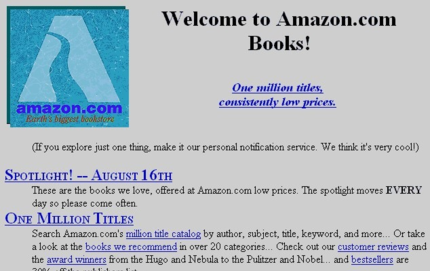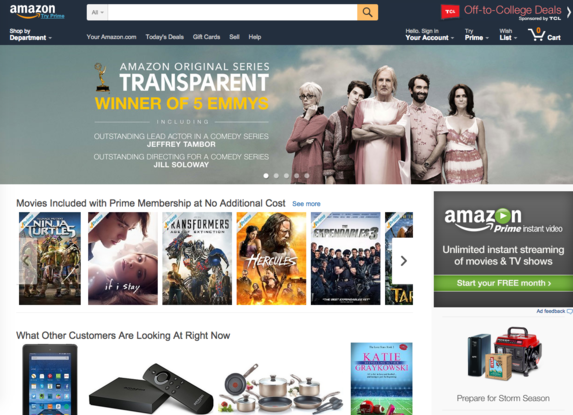 1996
Dell 1996

Dell takes sales online in 1996, setting the bar for e-commerce worldwide. The world keeps getting smaller as Dell rapidly expands its global operations. When Dell.com launched, they managed to generate $1 million in sales per day just six months after the site went live. Dell also launched Premier Pages for their corporate customers, establishing customised extranet sites on Dell.com for purchase and support.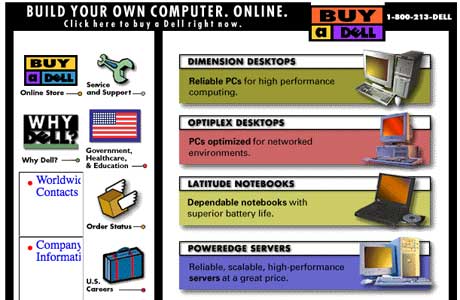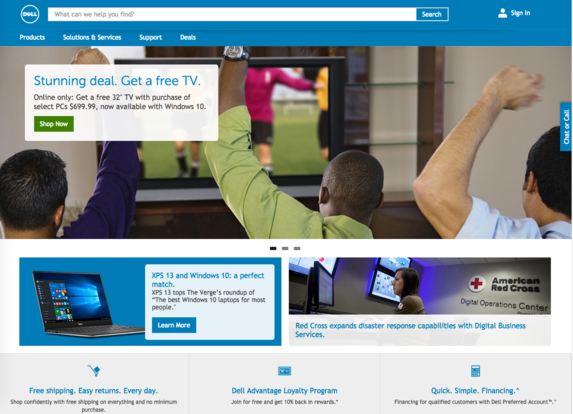 Lego 1996
First launched in 1996, the Lego website has developed over the years, and provides many extra services beyond an online store and a product catalogue. There are also moderated message boards that were founded in 2001. Did you know that the site includes instruction booklets for all Lego sets dating back to 2002?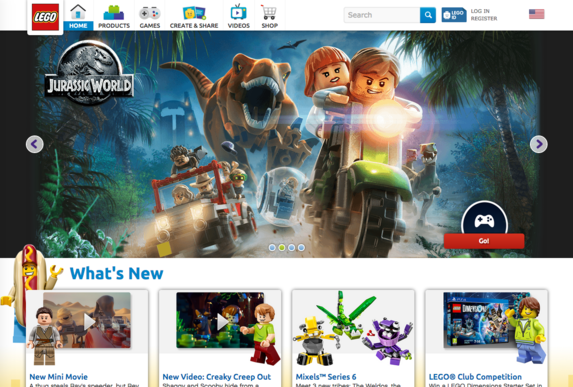 NHL 1996
Little known fact, found in forums: There is no mention of the Chicago Blackhawks in NHL's official website back then, because Bill Wirtz (the owner of the Chicago Blackhawks of the National Hockey League) felt that if people on the internet could read about the Hawks, they would get interested in them and want to watch them on television.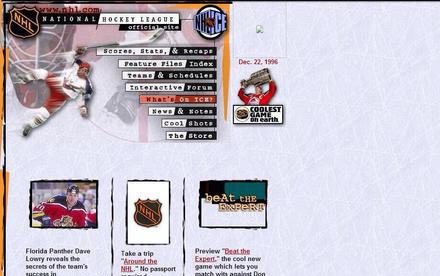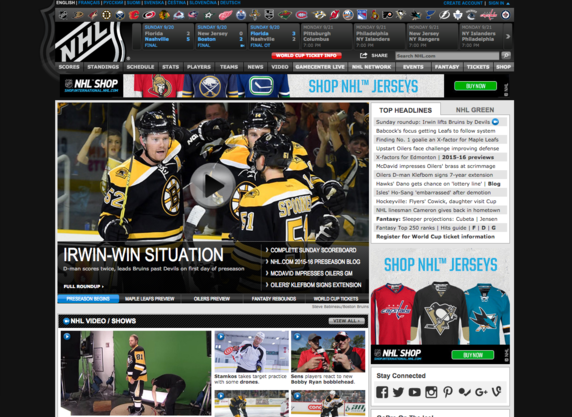 Guardian 1996
In 1994-95 the Guardian began developing online publication. The paper's technology section OnLine was launched in late 1995, and sites for jobs, certain sports, and news events followed through 1996-1998. The Guardian Unlimited network of websites was launched as a unified whole in January 1999 (in 2008 it was to become guardian.co.uk and in 2013 theguardian.com). By March 2001 GU had over 2.4 million unique users, making it the most popular UK newspaper website.
In recent years the Guardian has significantly developed and expanded its digital operations. The Guardian reported record traffic of almost 114 million monthly unique browsers in September, 2014.

Full history of the Guardian website is available here.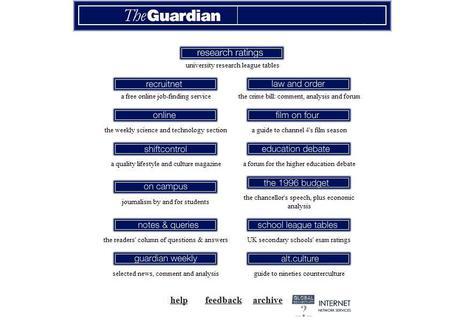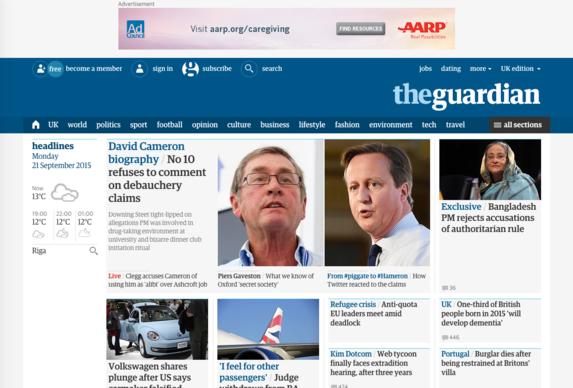 Space Jam 1996
In November 1996, executives at Warner Bros. were making final preparations to release one of the most ambitious films in the studio's 73-year history. A hybrid live-action/animated production where the fate of the galaxy depends on teaming up the most recognizable athlete on the planet (Michael Jordan) with the most popular cartoon rabbit ever put to paper (Bugs Bunny). The site has the same looks today: http://www.warnerbros.com/archive/spacejam/movie/jam.htm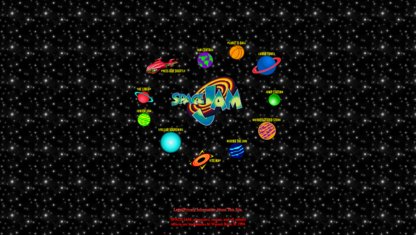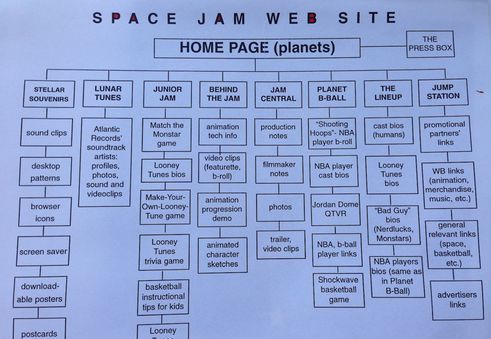 You may read the full Space Jam story here.
1997
Google 1997
Google.com was registered as a domain on September 15, 1997. The name—a play on the word "googol," a mathematical term for the number represented by the numeral 1 followed by 100 zeros—reflects Larry and Sergey's mission to organise a seemingly infinite amount of information on the web. While the company's design doesn't seem to have changed a whole lot, its services and capabilities sure have. The interface was so simple because the founders didn't know HTML and were looking for a quick design.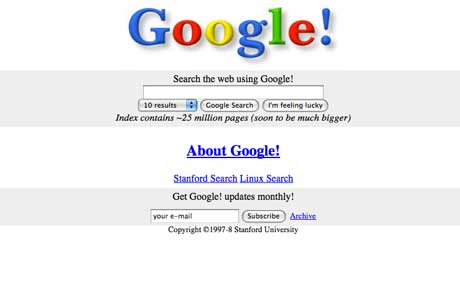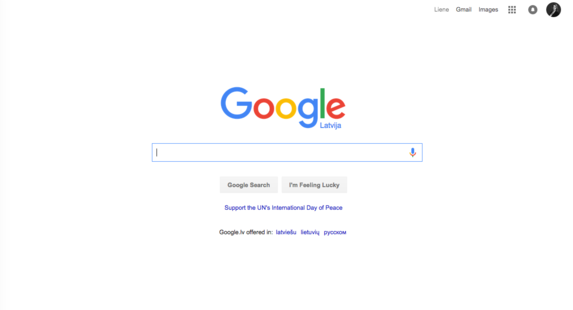 Apple 1997
Apple, Inc. designs, manufactures, and markets mobile communication and media devices, personal computers, portable digital music players, and sells a variety of related software, services, peripherals, networking solutions, and third-party digital content and applications.
Here's a screenshot from their website back In 1997. Coolio! CD ROM Drives and Apple Newtons, and the eMate 300, known back then as "personal digital assistants." At that time Apple was near bankruptcy. Jobs became "interim" CEO again. He brings Microsoft Office to the Mac.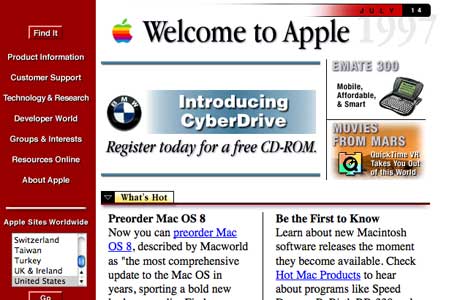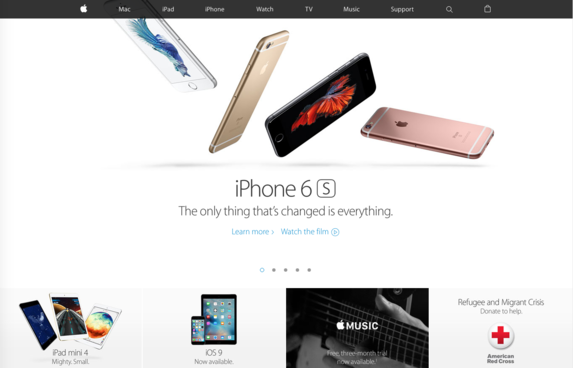 GAP 1997
The impact of technology has quickly accelerated since Gap Inc. has launched its online shop in 1997. Now, smartphones, tablets and social media are revolutionising their relationship with their customers. To win in this dynamic environment, they are bridging the digital and physical worlds to empower and encourage customers to fully experience their brands whenever and wherever they choose.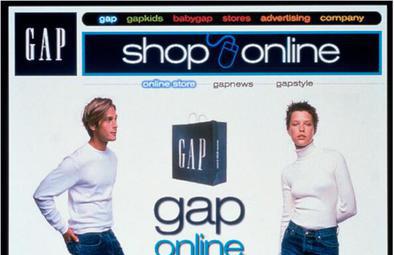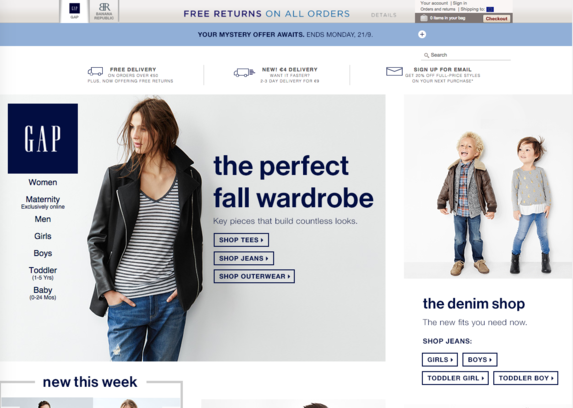 BBC 1997
Although the BBC has been online for 20 years, the site we know and love today was actually launched in 1997. Before that the BBC Networking Club was an early attempt to put the corporation on the web.
Lord Birt, then the Director-General of the BBC, was quick to recognise the real potential of the internet for public service broadcasting. He sought the advice of young people working in the Corporation about which way the BBC should turn in the fledgling online world. Following a trip to Silicon Valley in the United States, he drew up the blueprint for BBC Online.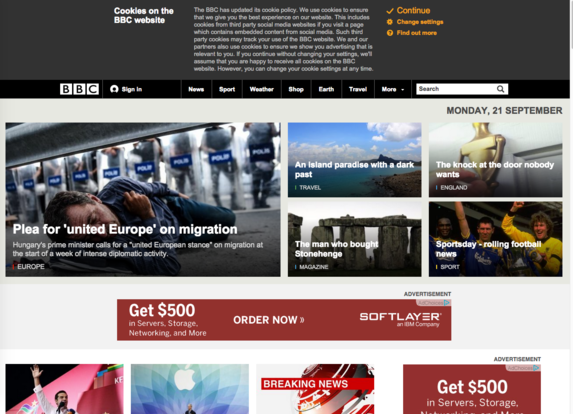 This timeline will take you through some of the milestones from those two decades through video interviews with key figures who were part of the story.

Heineken 1997
From a single brewery in Amsterdam 150 years ago, Heineken has grown into the world's most international brewer. Take a journey through time and find out more about the defining moments in their history here. It is a magical story.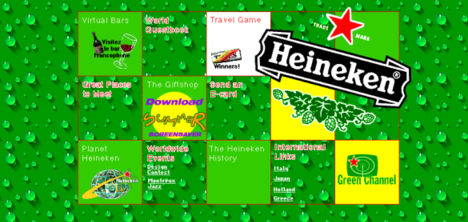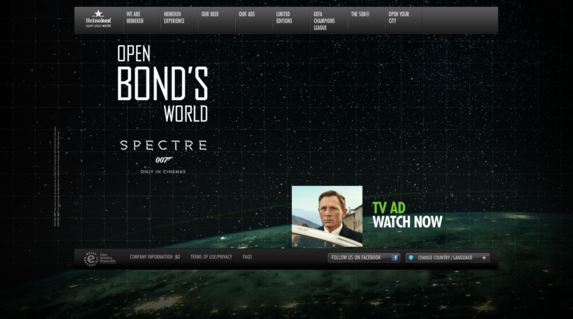 1998
Lexus 1998
Lexus was launched in 1989 to stir the souls of drivers with the desire to deliver the world's most intelligent, advanced and enjoyable automobiles along with an unsurpassed ownership experience. 9 years later they launched a website.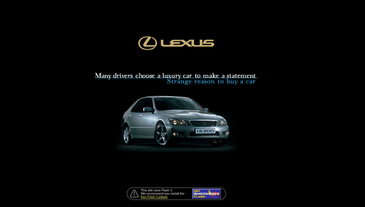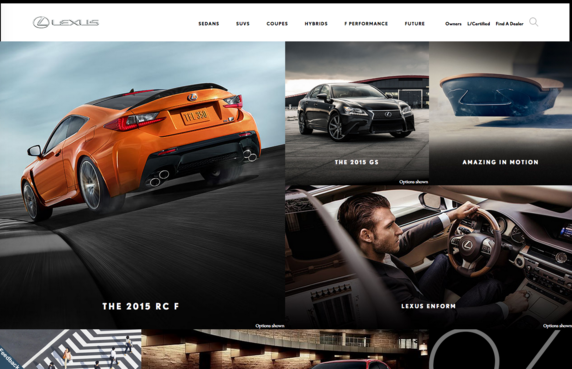 2001
Wikipedia 2001
Wikipedia is a multilingual, web-based, free-content encyclopaedia project. Since its creation in 2001, Wikipedia has grown rapidly into one of the largest reference websites, attracting 374 million unique visitors monthly.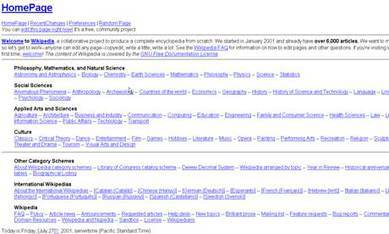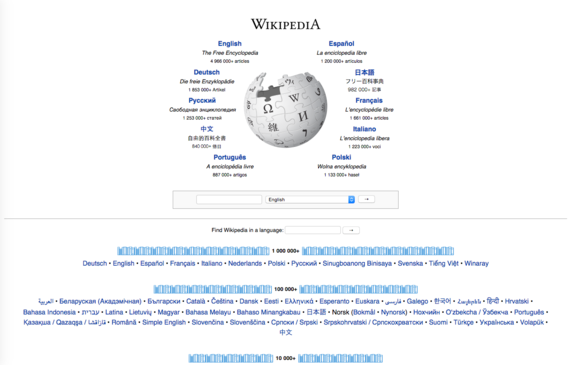 2004
Facebook 2004
Founded in 2004, Facebook's mission is to give people the power to share and make the world more open and connected. People use Facebook to stay connected with friends and family, to discover what's going on in the world, and to share and express what matters to them.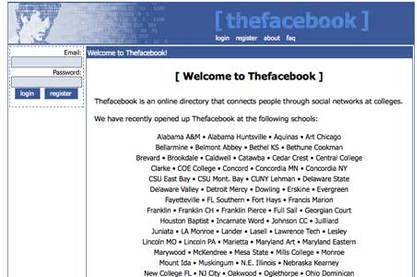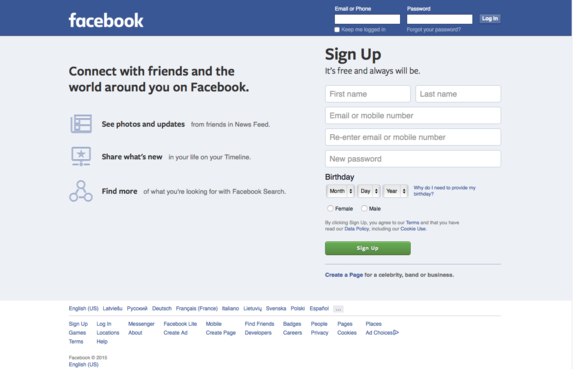 2005
YouTube 2005
Launched in May 2005, YouTube allows billions of people to discover, watch and share originally-created videos. YouTube provides a forum for people to connect, inform, and inspire others across the globe and acts as a distribution platform for original content creators and advertisers large and small.
YouTube is a Google company.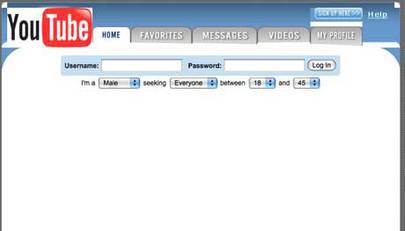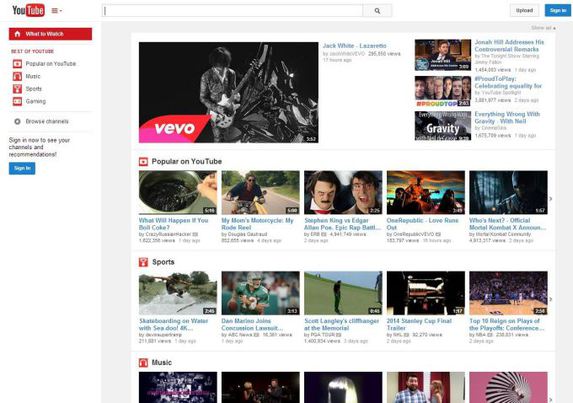 2006
Twitter 2006

Twitter was created in March 2006 as an online social networking service that enables users to send and read short 140-character messages called "tweets". The service rapidly gained worldwide popularity, with more than 100 million users who in 2012 posted 340 million tweets per day.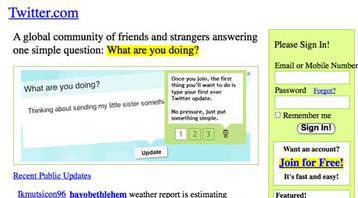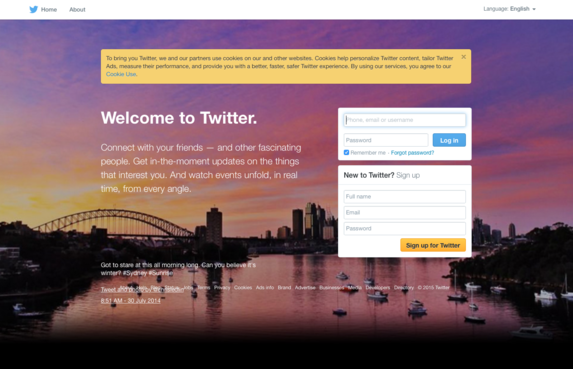 Do you think you can build a good looking site without knowing HTML, CSS or other web programming languages by simply dragging and dropping necessary blocks? Why not to try SiteSupra website builder?